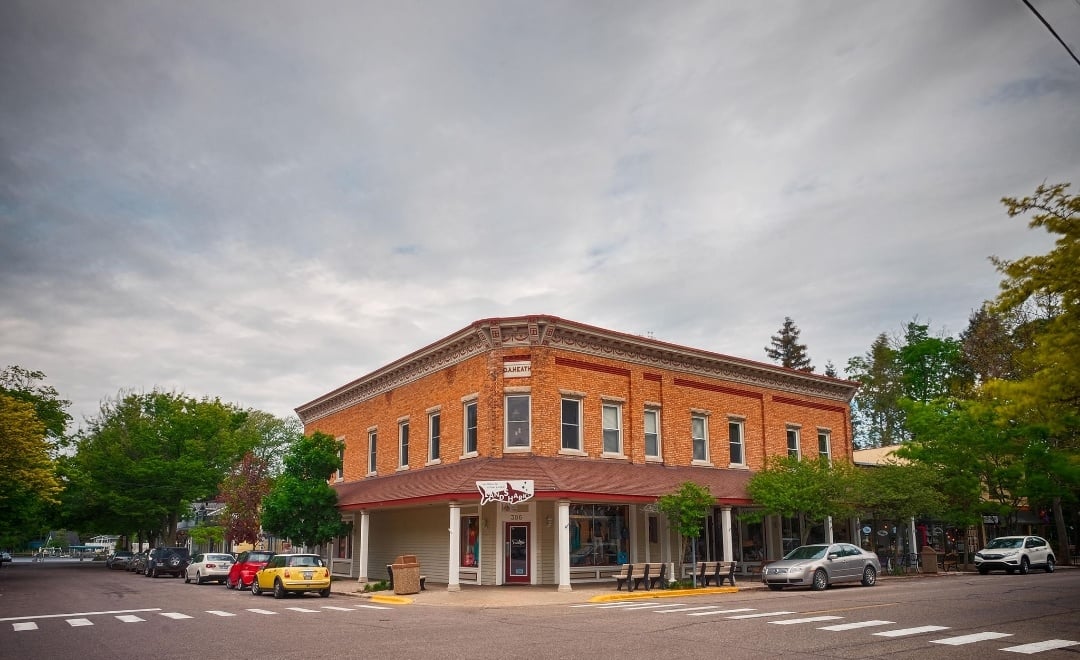 Perhaps we should start our story at Saugatuck's famous Billie's Boathouse in the mid 1980s...
Sally Troutman was a waitress at the thriving restaurant when she was approached by serial entrepreneur Art Daane. Impressed by Sally's professionalism and outgoing personality, Art offered her a job as the manager and buyer of his recently acquired run, ski, and skate store named On Track. Sally took the position, and (after a few years of growing On Track into a West Michigan favorite) approached Art in 1989 with the concept of an additional store focusing on elevated tees, sweats, and other beach town necessities. The concept became reality, and was named Landsharks, stationed next door to On Track, featuring a fun logo (which Sally sketched on a napkin) of a Shark wearing sunglasses. 
In 1995 Daane sold On Track and Landsharks to Sally and Ken Troutman. The pair decided to consolidate the two stores, keeping Landsharks as the name and using On Track's location. The merging of the two businesses created what today is a hybrid of a great specialty outdoor store and beloved casual clothing shop for locals and tourists alike.
Ken and Sally's three children; Michelle, David, and Whitney became involved in the business in the early 2000s, assisting with purchasing, accounting and marketing. In 2017, David and his wife Casey became 2nd generation owners of Landsharks.
Today it's not uncommon to visit the shop and see David and Casey greeting customers while their two young daughters roam the shop. The Landsharks team is made up of 17 genuinely caring, kind, happy and helpful sharks. We are proud of our one little single-location,  2nd generation shop, and hope you love it, too.