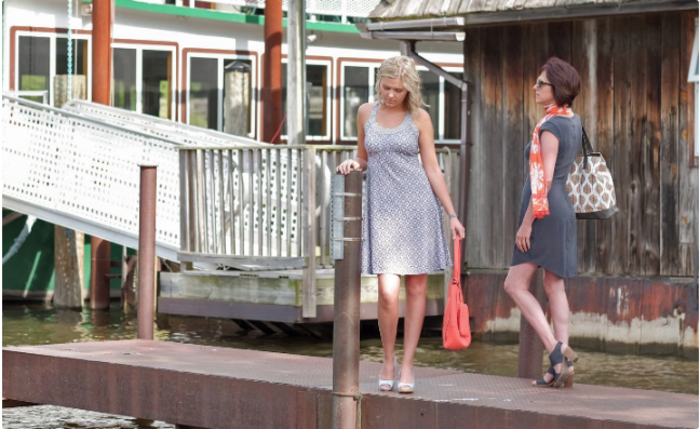 Saugatuck, MI. Q
uiet voices discuss the water temperature, the wind direction, and wave heights as boaters ready their vessels for a new adventure. In town, the shops are opening their doors, welcoming morning strollers inside. The clatter of breakfast being served is accompanied by laughter.
A day in Saugatuck can take you from outdoor adventures to art galleries and back again. Swimsuits are swapped for sundresses as a morning paddle board outing turns into an afternoon full of ice cream and a shopping trip.
The casual atmosphere in town leaves an open dress code. Here, a great vintage tee shirt can take you from brunch, to the beach, to the bar. Stock up on all-day-ensembles at Landsharks, the local authority on Saugatuck style.
Saugatuck is a true American small town. Today, like years ago, there is no rush, and schedules are set on a whim. Stopping in at Landsharks will prepare you for whichever way the day takes you. The variety of styles and brands lets you live spontaneously and enjoy the activities that bring you here.
Be the first to comment...