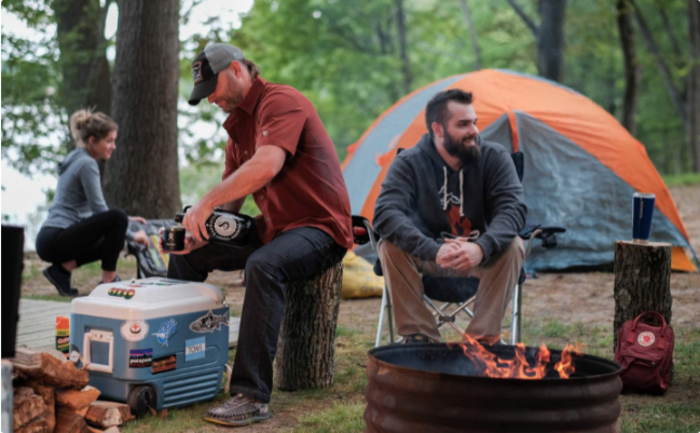 The Geography
Our geography drives our economy. Saugatuck's unspoiled landscape draws travelers from all over the world who share our love for nature. We celebrate sunsets, hikes through the woods or along the beach, and trips up the stairs to the summit of Mt. Baldhead.
Admiration for the dunes, Kalamazoo River, and Lake Michigan connects us to the visitors who share the same memories of moments spent enjoying the most beautiful landscape in the Midwest. Hiking West Michigan is a way of life for many.
As a company, Landsharks strives to provide products and experiences that link our guests to the natural beauty of Saugatuck. We represent brands that reflect our respect for nature and promote an active outdoor lifestyle.
We use authentic images of Saugatuck on our website, in blog posts, and through our social media accounts. The Landsharks family hopes to inspire you to get outside, get dirty, an experience the natural beauty of our home – Saugatuck.
Stories & s'mores
There is nothing like settling into your camp chair around a crackling fire after a day of hiking. Sore legs remind us of a day well spent and relaxation well earned. We share stories and s'mores as the evening cools off, and get cozy in well-worn favorite hoodies, flannels, and wool socks.
Be the first to comment...